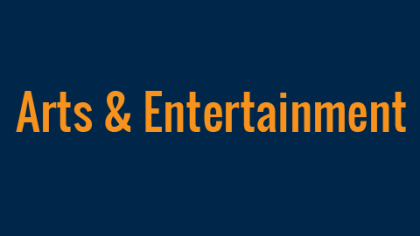 This week at the Masquerade Theatre in downtown Union City, Junie B. Jones made her debut. "Junie B. Jones: The Musical" is adapted from the Junie B. Jones series of books by Barbara Park.
The play covers Junie's first grade adventures, told through the narration of her very own "top secret personal beeswax" journal.  Her adventures, told through catchy, upbeat songs, were situations any first grader (or adult) would be able to relate to: bringing your lunch when your friends buy theirs, being the star of the kickball tournament and getting glasses.
The play stars the talented Kara Needham as Junie B. Jones. Needham brought a life to the character that was before only restricted to the pages of a children's book. She brought the perfect amount of sass to the part and commanded the attention of the audience the moment she took the stage. The rest of the cast was equally commanding and laugh-out-loud funny, especially Duncan Hollis who provided the physical comedy as Junie B. Jones's friend Sheldon.
The musical not only was funny, it was full of heartwarming lessons on how to be a good friend and have confidence in yourself. These lessons were brought to life by Junie B. Jones new friend Herb, played by the charming Sam Gibbs, and her parents played by Mason Parker and Erin Chandler.
This play was definitely very entertaining and pulls at the heartstrings of all ages, especially those who are nostalgic for the original book series.
"Junie B. Jones: The Musical" will be showing at the Masquerade Theatre in downtown Union City Feb. 18 – 20 at 7 p.m. and Feb. 21 at 2 p.m..