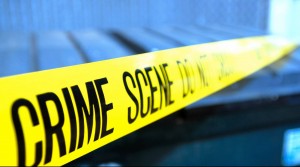 A South Fulton man was found with marijuana in his possession when he was arrested Saturday morning by Martin Police for public intoxication.
At approximately 12:33 a.m., Patrol Officer Patrick Dilday observed a white 1992 Cadillac SVT parked behind Dale's Bar with the driver side door open.  That's when Officer Dilday observed Matthew Bye, 24, of South Fulton sitting in the car.  According to Police Reports, Bye appeared to be confused and was having difficulty speaking.  That's when Officer Dilday detected a strong odor of an intoxicating beverage emitting from the suspect as he spoke.  Bye stated that he had drunk several "beers" before arriving at the current location.
Officer Dilday then asked if he could search Bye's car. Bye said the car wasn't his, but he had been driving it for approximately one month.  Bye did give Office Dilday permission to search the vehicle. Upon the search, Patrol Officer Drew Vernon found 15 individual bags of marijuana totaling approximately 25 grams.  Officer Dilday also seized a smoking pipe and a digital scale.  Bye admitted that the items seized were his.
Suspect Bye was transported to the Martin Police Department and charged with public intoxication.  The remaining charge of Possession of Schedule 6 with intent to sell is pending further investigation.