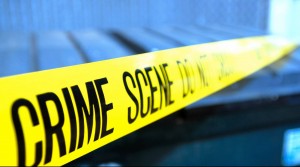 Early this morning, a local man was hospitalized after being assaulted during a break-in.
Hunt Oliver, 22, was asleep in his bedroom at 102 Moody Street in Martin. He was awakened to see a figure standing over him. According to the statement given by Oliver, the person immediately struck him with the butt of what appeared to be an SKS assault rifle.
Martin Police Officer Trae Vaughn responded to Oliver's complaint at the Volunteer Community Hospital at approximately 3:51 a.m. At that time he was unable to discern the injuries sustained by Oliver because he was covered in blood, according to the police report.
Oliver said that there may have been four assailants, and that the items stolen included an Xbox One, an Xbox 360, credit cards and $50 in cash. In addition, a 32-inch Sony television and a 46-inch LG television were damaged during the assault, the latter having water poured into it.
Oliver also stated that the offender pointed the rifle at him at one point, and every time he attempted to look up he was struck in the face.
Police observed forced entry to the front door of the house, and the victim's vehicle also appeared to have been searched.
"The entire house was ransacked with mattresses [and] couches being flipped," according to Officer Vaughn's initial statement in the police report.
Investigator Guy Pryor responded to the scene. The police report was forwarded to CID for further investigation.