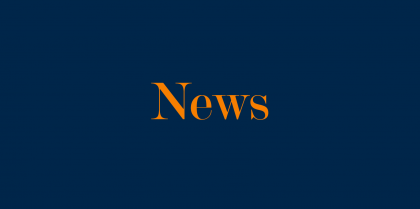 Recent UTM graduate Dan Tobik was recruited to the Los Angeles Angels of Anaheim in the 39th round of the Major League Baseball Draft on June 8.
Tobik was a four-year member of the Skyhawk baseball team and currently leads UTM's all-time saves record. Tobik is a Ballwin, Mo., native and began his career at UTM in his freshman year.
Tobik said the Angels had shown interest in him but being drafted was a surprise. He said that he wasn't sure just how interested they were. For Tobik, the moment seemed very surreal.
"My first reaction was to pinch myself and make sure it was all real," Tobik said.
"I was so excited and my family started hugging me, and it was all such a special moment."
With his recruitment, he will carry on the baseball tradition in his family. David Tobik, Dan's father, pitched in the major leagues for eight years and now Dan will be following in his footsteps.
"I feel very blessed that I get the opportunity to carry on the family tradition; I hope I'm lucky enough one day to have a son to carry it on even further," he said.
Tobik spent three years of his UTM career being the Skyhawks No. 1 pitcher. He began pitching around the age of 7, and it is something he will continue throughout his time spent in the major leagues.
"I stuck with [pitching] because my dad was a pitcher and every little kid wants to be like their dad," Tobik said.
During his sophomore year with the Skyhawks, he led the Ohio Valley Conference in games started and innings pitched. He started in 15 games and pitched 91 innings during that season.
According to UTM Sports Information, during his junior year at UTM, Tobik led the OVC in opponent batting average (.212), strikeout-per-nine-innings ratio (10.80, 12th in the nation) and the least homeruns allowed (zero in 55 innings).
"My time at UTM allowed me to work as hard as possible to make my team come true, so I credit my time at UTM to helping me a lot," he said.
Tobik's college baseball career did not take a summer vacation. He spent his summers playing in several summer leagues. During the summer of 2012, he spent his summer in Cape Cod, Mass. Tobik's team received the championship win in the Cape Cod League. Tobik credits the league with opening the door to several recruiting opportunities.
"The Cape Cod league helped me tremendously," Tobik said.
"It opened so many doors and gave me tons of opportunities to throw in front of scouts, and I learned a lot about the game playing in that league."
His recruitment also carries on a Skyhawk baseball program legacy. The draft marks the third consecutive year the program has had a player enter the major leagues. Alec Mills was recruited in the 2012 Draft, and Trey Karlen was recruited in the 2011 Draft. Mills is currently playing with the Kansas City Royals.