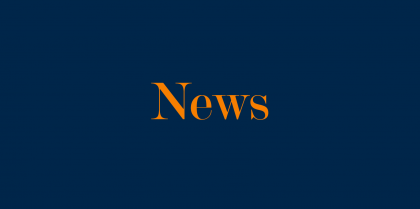 The Church of Christ Student Center will be hosting an open house on April 26 for those who want to see the renovations that have been accomplished in the past year.
Local churches that have sponsored the work that is being done at the student center have donated the money for these renovations. The student center has built a new kitchen with an industrial-size stove, sink and pantry. The kitchen is used to cook food for crowds that the student center feeds on Thursday nights and for hosting special events for the students. The new improved dining area is equipped to seat 100 or more people.
The gym has been transformed into a media room that seats 104 people comfortably in theater seating. With a 15 ft. movie screen that has a projector and sound booth in the rear, the media room is designed for professors from Freed-Hardeman University to be projected on screen so they can lecture and give UTM students the opportunity to take classes offered by the university. The parking lot has also been extended back 50 yards and extended over until it meets Kennedy Drive.
Jacob Peevyhouse, intern for the Church of Christ Student Center, stated, "These renovations were greatly needed. With the number of people we have coming, these new improvements can really help improve our mission work here at the University of Tennessee of Martin."
This is the second step of a three-step renovation process. The first step was to purchase and install new air-conditioning units and put a new roof on the building. The next stage was to extend the front of the building towards Mount Pelia Road in order to build new study rooms and offices.
"These renovations are a true blessing," says Brian Stephens, the college minister at the student center. "These renovations have been a long time coming. It's nice to see something you have put time and effort into start to grow."

The Church of Christ Student Center is located at 107 Mount Pelia Road and has food every Thursday night at 6 p.m.