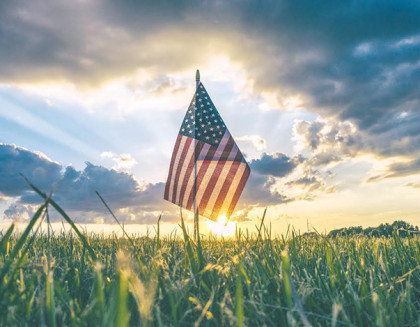 In honor of upcoming Veterans Day on Nov. 11, we at The Pacer would like to thank all those who have served in the armed forces.
These men and women have put their lives on the line to secure the freedoms we often take for granted.
Regardless of the global social evolution, we as citizens of the United States still have freedoms that many do not. Furthermore, we do not understand our fortune when it comes to being guaranteed these privileges until we take a closer look at other nations.
These basic rights include the right to say what we want, worship the way we want, print content that we want and so on. In addition to these, we are protected from unlawful search and seizures and guaranteed the right to bear arms and to a free and timely trial and more. What's more is these rights are not exclusive to race, gender or color.
For those who choose to answer the call to the armed forces, it comes at a high, sacrificial cost. In addition to putting themselves in danger daily, mental scars can form after witnessing the things that you would think can only be found in nightmares. The RAND Center for Military Health Policy Research reported that 20 percent of veterans who served in Iraq or Afghanistan suffer from PTSD or severe depression.
On top of all of this, servicemen and servicewomen are separated from their families for long periods of time and endure dismal conditions.
Regardless of these sacrifices, these people are some of the most underserved in the country. VA hospitals have long lists for appointments and according to National Coalition for the Homeless, veterans account for 23 percent of the homeless population.
Celebration of these individuals is and should be much bigger than one day out of the year. We at The Pacer challenge you to make every day Veteran's Day. Should you get an opportunity, thank soldiers for all they have done. They more than deserve it.
(Photo Credit/Good Free Photos)