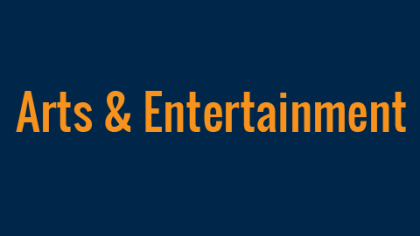 Fans of the hit Fox series, Empire, are in disbelief after last Wednesday's episode.
Besides the status of Jamal Lyon (played by Jussie Smollett), who was last seen being rushed to the hospital after being shot by Freda Gatz (Bre-Z), there are many other questions viewers are hoping to get the answers to in tonight's episode.
For those who are unaware, Empire is about a hip-hop family that has made it to the top of the industry, by selling drugs and killing anybody that threatens to tear down what they've built. Main characters Luscious (Terrance Howard) and Cookie (Tarajii P. Henson) have three sons: Andre (Trai Byers), Jamal, and Hakeen (Bryshere Y. Gray).
While each character has evolved inevitably from season 1 to season 2, Jamal has seen the most development, going from being the token homosexual character who is constantly being pushed over to one of the most significant characters.
"He (Jamal) is the most talented character," says Jada Crawford, a senior Health and Human Performance major at UTM. "While everything is kind of centered around Luscious and Cookie, Jamal makes the show because he is real and passionate in everything he does."
In last week's pre-season finale, the family has been preparing for an award show, the ASAs. Jamal and Luscious are going neck to neck because they are both nominated for Song of the Year.
Meanwhile, Jamal has been working with Gatz, who was working with Luscious and looked to him as a father figure until he told her he didn't want her on his song anymore and Luscious released a heart-breaking video about his mother. In the video, he reveals his mother suffered from a mental illness, and at one point tried to drown him. Upon realizing what she did, she took her gun and killed herself.
In a scandalous turn of events, someone informs Andre, who by this point has also been diagnosed with bipolar disorder, that Luscious' mother is alive. Andre goes to get his grandmother and takes her to Luscious, and viewers are slowly getting to the bottom of her and Luscious's relationship.
The most shocking moment of the episode is when Jamal finds out what viewers have known for a while, the reason why Cookie didn't want him working with Freda. It turns out that Cookie and Luscious are responsible for the murder of Freda's father, Frank Gathers (Chris Rock).
So how did Jamal end up getting shot by Freda? Cookie's sister, Carol (Tasha Smith), shows up to the red carpet of the awards intoxicated. When Freda refuses to escort her in she screams, "You wouldn't even be here if Luscious didn't feel guilty about what he did to your daddy."
Freda takes off on the red carpet, grabs a security guard gun and aims the gun at Luscious, but Jamal jumps in front of the bullet.
Viewers were surprised and hurt that Jamal would risk his life for Luscious, especially after the last thing he said to Jamal: "You ain't nothing to me but a disappointment, and when you die from Aids, I'm gone celebrate."
"I don't know if I will be able to watch the show if Jamal is gone," says senior Biology major, Chasity Watson. "I'm hurt about this one."
While the show didn't reveal whether Jamal will make it, following the airing of last week's episode Smollett left the following message on his personal Twitter account: "This is why we must watch how we treat people. We never know how long they have. Just in the blink of an eye. Gone. #empire"
Tune in with the rest of the world tonight for the season finale of Empire on Fox at 8 p.m. Central time.