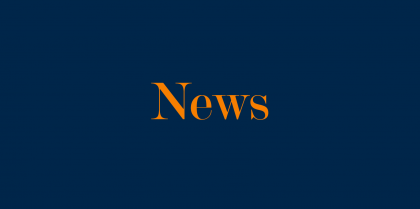 President Barack Obama delivered the annual State of the Union Address on Tuesday, Jan. 20.
Throughout his speech, President Obama unveiled new proposals concerning middle-class economics, including a new plan to make community college free for any American willing to work for it.
According the White House's official website, students must attend community college at least part-time, maintain a minimum 2.5 GPA, and graduate on time in order to take advantage of the president's plan.
"Whoever you are, this plan is your chance to graduate ready for the new economy, without a load of debt," said President Obama.
President Obama also explained that this program would be payed by reforming the tax code and closing loopholes that give big companies and the 'super-rich' tax breaks that are not offered to the middle class.
"We need a tax code that truly helps working Americans trying to get a leg up in the new economy, and we can achieve that together," said President Obama.
The president's plan will have strong opposition in a Republican-controlled Congress. The president called for a bipartisan effort to help make his proposals a reality. How much of his plan that will become a reality is uncertain.
Regardless of whether or not the president's education plan is passed through Congress, UTM students will still feel the effects of the Tennessee Promise. Like the president's plan, the Tennessee Promise offers two free years of community college, however, there are some key differences. The Tennessee Promise is a 'last-dollar' scholarship, meaning it only covers what isn't payed for by federal Pell grants, the Tennessee Hope Lottery scholarship, or TSAA (Tennessee Student Assistance Award).
Universities and 4-year colleges across the state, including UTM, are already seeing a decline in enrollment due to the Tennessee Promise. Lower enrollment rates mean less tuition going into the system in order to help the institution running, resulting in budget cuts and the raising of tuition for students. In light of this, many have asked what measures the university is taking to remain competitive. The answer is the UT Martin Advantage Initiative.
According to a news release published by the Office of University Relations, the UT Martin Advantage includes introducing a new scholarship, which will be offered to any UTM student who enters their freshman year and continues to meet the requirements of the Tennessee Hope Lottery Scholarship beginning in their sophomore year. The new initiative will take effect beginning in the Fall 2015 semester.
The UT Martin Advantage also includes the launching of a new website designed to show prospective students the advantages of attending a 4-year university and participating in the full collegiate experience.
"We believe that many students benefit from attending a 4-year university," said Dr. Tom Rakes, Chancellor of UTM. "The UT Martin Advantage Scholarship provides more students with the opportunity to pursue the total collegiate experience."