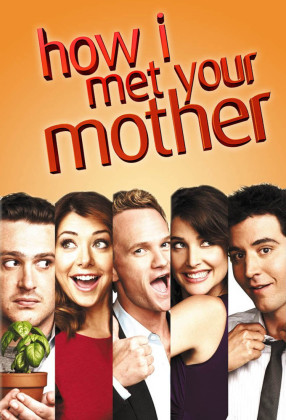 Netflix confirmed that How I Met Your Mother will no longer be available on its streaming service, beginning Nov. 13, 2017.
According to Polygon, on Oct. 23, Netflix announced the upcoming removal of all nine seasons of the Fox series that follows Ted Mosby's search for love while living in New York City, along with his four close friends, Marshall, Lily, Barney and Robin, and the narration he tells his two children of how he came to meet their mother.
"We are yet to know if we will renew our licensing deal with Fox at this time," said a Netflix customer support representative.  "We will be keeping you guys posted via our Facebook and Twitter."
Netflix establishes partnerships with content providers, distributors, producers and creators to obtain licensing to stream their movies and TV shows. The contracts drawn between Netflix and its partners have expiration dates, which leave the TV shows' and movies' availability on the streaming service up for debate.
"Whenever a content is expiring, we take the time to evaluate whether or not to renew it or not using the same exact factors we check when acquiring new ones," the representative said. "These factors include the legal rights to renew, license availability, popularity of the show, the cost and seasonal influences."
According to Netflix, expiration dates for their titles are available 30 days prior to their leaving on both the details page of the show or movie and on a user's "My List" section, if he or she has it set to manual sort. Additionally, there is also a notification that will appear once per day during the first few seconds of playback on a TV show season or entire series that is leaving.
How I Met Your Mother is not the first popular show to leave Netflix, however. It follows 30 Rock, Friday Night Lights and One Tree Hill–to name a few–all of which left Netflix in October.
Although How I Met Your Mother is leaving Netflix, it is already available on a different streaming service. On July 19, Hulu announced an agreement with Twentieth Century Fox Television Distribution, granting them access to stream over 3,000 hit dramas and comedies owned by Fox, including How I Met Your Mother, M*A*S*H, Glee, The Mary Tyler Moore Show, Bones and more.
According to Collider, in addition to How I Met Your Mother, titles leaving Netflix in November include, but are not limited to:
Christmas with the Kranks
Get Rich or Die Tryin'
The Matrix
The Matrix Reloaded
The Matrix Revolutions
Twilight
Hannah Montana: The Movie
Goosebumps
Netflix users can request new TV shows and movies or shows that were removed due to licensing losses to become available for streaming at https://help.netflix.com/en/titlerequest.
(Photo Credit/WikiMedia Commons)