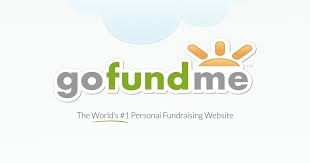 As the cost of education continues to rise, more and more students are turning to unconventional ways to make ends meet.
GoFundMe, a crowdsourcing website that launched in 2010, is becoming one of the most popular ways to raise money for tuition and other needs, even on the campus of UTM.
By using keywords such as "Martin, TN" and "UTM," visitors on the GoFundMe website can find a dozen or so UTM students who have created a campaign in the last several months. While not all of them relate to their educational ambitions, most of them have one need in common: tuition.
According to data from the GoFundMe website, almost 100,000 campaigns, which have raised donations over $60 million, have been created in the last three years to help students across the country pay for higher education. Most campaigns centralized around higher education focus on needs such as textbooks, housing and traveling abroad.
"There's this misconception out there that when a kid receives financial aid or a scholarship, that they're set," said Rob Solomon, CEO of GoFundMe, in an interview with Business Insider.
It seems that even UTM students are not receiving everything they need to academically survive, especially because there are students who do not receive any kind of financial assistance.
One of these students, Djhson Elma, said that his GoFundMe campaign is the only assistance that he receives beyond that of his family. Elma, who is an international student from Haiti and is currently studying management, said that all of the GoFundMe donations contribute to his tuition.
"Of course, yeah, it's helpful, because some people gave some money for the GoFundMe," said Elma. "It helps a lot."
Elma's campaign was created by his adopted mother in Memphis almost two years ago and has raised over $1,800, with more donations always being accepted.
A newer campaign that originated on the UTM campus came from senior Health and Human Performance major Trey Tipton. Tipton's campaign, "Project: Finish College," has raised $125 of his $5,000 goal in two months.
"I am currently in debt because of college," Tipton said. "It's not a reason to not go through with it, but more of a reason to work harder. I am raising the funds to help pay towards the tuition I owe for next year."
Tipton said there is not much progress to speak of right now. He hopes that by giving it time, utilizing social media platforms and praying, he will be able to reach his goal.
GoFundMe also has outlined some tips for how college students can make their campaigns successful. In their guidebook, "GoFundMe for College," the website emphasizes the importance of explaining the financial situation, providing updates and creating a wish list of specifically needed things. For example, instead of just saying that you need money for textbooks, make a list of the specific textbooks needed for this semester and how much each book costs.
Students who use the platform should "be honest about the need for the finances and… provide a bit of information about themselves," said Gregory Frye, a 2013 alumnus of UTM who has created two GoFundMe campaigns.
"Donors desire to know a bit about the person soliciting their money and many times over will provide assistance to the person rather than the situation."
Other past and present campaigns by UTM students cover expenses for travel study, tuition and student debt and even organizational and Greek life fundraising. Several students raised a few thousand dollars in their individual campaigns for travel study trips to New York City, Ecuador, Italy and more. A sophomore at the University of Memphis, Jamey Wolf, is trying to use GoFundMe to raise her $850 goal necessary for her to transfer to UTM. Even Alpha Gamma Rho's Alpha Upsilon's UTM chapter is using GoFundMe to raise money for door prizes and exposure for their annual "Ms. Greek" competition that benefits AGR's philanthropy, Ag in the Classroom. Thus far, they have raised $850 of their $5,000 goal in 17 months.
"GoFundMe was an excellent way to facilitate donations," said Travis Prather, a junior Farm and Ranch Management major and the President of the Inter-Fraternity Council in regards to the AGR campaign. "It is easy to set up, easy to donate to, and easy to retrieve money. The only downfall is just making sure that everyone knows that we have the GoFundMe as well as the knowledge of how to use it."
GoFundMe does not replace the financial aid resources of scholarships, grants and loans, nor does it replace the monetary income of a job. However, crowdsourcing is becoming an increasingly more feasible option for making ends meet when students just need a helping hand.
(Photo Credit/www.gofundme.com)