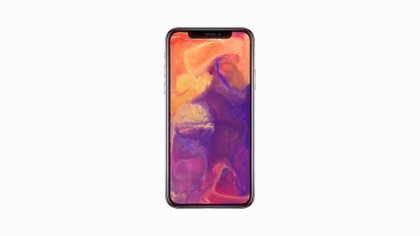 On Sept. 12, Apple released three new iPhone's: the iPhone 8, 8 Plus and iPhone X.
The Apple keynote address was given in the Steve Job's Theater at the new Apple Park. Lots of new features are packed into all models of the iPhone including wireless charging, the best camera to date and a much faster central processing unit.
On the outside, the iPhone 8 and 8 Plus look almost identical to the 7 and 7 Plus. The most prominent visual feature is the new glass back which provides wireless charging, a long-awaited feature on the iPhones. On the inside, the iPhone 8 features a new retina display with True Tone technology that automatically adjusts colors to your surroundings. It also features a new 12 megapixel camera with optical stabilization.
The iPhone 8 also includes Apple's newly designed A11 Bionic chip which is intended to be 70% faster than the previous chip. The iPhone 8 starts out at $699 for the 64 GB version. The iPhone 8 Plus starts at $799 also for the 64 GB version. Both iPhones are also available in 240 GB versions. iPhone 8's are available to order starting Sept. 15.
The iPhone X is the sleekest, most futuristic iPhone that Apple has ever developed. With no home button, curved glass edges and the removal of the free space at the top of the phone, it is almost unrecognizable as an iPhone. The increased screen realty in lieu of the home button enlarges the screen without making the phone bigger, however without a home button or touch ID, Apple customers will need to get used to the new interface.
The new security that replaces Touch ID is Face ID. Apple claims their Face ID is secure enough to unlock the iPhone and use Apple Wallet. They also say that it recognizes your face so facial hair, hats, glasses and any other face altering changes will not affect Face ID. The camera is also smart enough to track your face, which allows the screen to stay on while you look at your phone, even if you haven't touched it.
The iPhone X features the new OLED display which is designed to have the best color contrast, that complements both of its cameras well. Each camera also has optical image stabilization.
"The new iPhone X has some great new features," said Rance Morris, junior communications student from Gleason, Tennessee.  " … Yeah I think it's a great looking device and something Apple has never released before but if you have a 7 or 7 Plus I don't think it would be worth the upgrade."
The iPhone X has a hefty price tag. The 64 GB version starts at $999. It will be available for order Oct. 27. 
(Photo Credit/maxpixel.com)