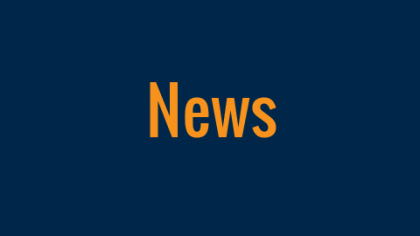 Chancellor candidate Dr. Mary Holz-Clause spoke in an open forum on Monday in Watkins auditorium.
Clause has her doctorate in agricultural extension from Iowa State University. Clause used the UTM principles "Educate. Discover. Connect." to present her case for why she should become the next chancellor.
Clause discussed expected outcomes for each part of the triad, as well as a plan to achieve them. She sees a future for UTM with successful students, faculty leadership and presence at the local, statewide, national and global levels.
Clause said during the forum that her main focus would be on developing successful students. She feels that the Soar in Four resolution is a great implementation to start students on the right path. When addressing the need for enrollment increase, Clause responded with her desire to "pump the pipeline," through continuance of community drawing camps, international student increases and other methods. Clause also feels that added creativity in recruitment techniques could help, as well as looking into credits from transferring community colleges who may have gained students to send toward UTM after utilizing the Tennessee Promise.
Among other possible methods for supporting students, Clause mentioned personalized degree mapping, data analysis, additional advising and learning assistance, peer mentoring and high impact practices such as internships, study abroad opportunities and undergraduate research.
Though she placed her main focus on successful students, she also provided dialogue for pulling in resources from the community and being more aggressive in the university's utilization of available federal funds, referring back to our roots as a land grant university. Her emphasis on industry partnerships as a trade-off of benefits seeks to expand the outreach and therefore awareness of UTM as an economic necessity and a boon to West Tennessee as a whole.
After presenting her vision and goals for UTM, members of the audience had the opportunity to both ask questions and answer the question that Clause posed to them: "What are you looking for in your next chancellor?"
One question concerned Clause's plans to both modernize the university's technology and reach out to the university's non-traditional students. Clause referred back to points made about partnering between the university and the manufacturing industry in Tennessee.
"We need basic capacity," Clause said. "We need labs and spaces."
She also placed an emphasis on making sure faculty feel supported in their use of online programs so that online classes are taught with strength and clarity.
Question: "How are you going to promote [the College of Humanities and Fine Arts] and make it better?
Clause also made clear her dedication to bettering the College of Humanities and Fine Arts, saying that it is important for the university to maintain close ties with the Martin community.
"The connection between the community and the university extends regardless of area," says Clause.
She also encouraged the faculty and students to learn and teach historical tours of the Martin area, so that the "heroes in our backyard" do not go forgotten.
When faced with skepticism regarding her plans and questions about where the funding would come from, Clause reminded the audience that "change is incremental," and that often people are required to refresh plans and start over to reach agreements.
Some of the traits that people mentioned wanting to see in their next chancellor included originality, a care for graduate programs, a student centered focus, a shared vision and an advocate.
"I see myself as a person who helps individuals grow and develop," says Clause.
Audience members were asked to complete a survey at the end of the forum.
For a complete webcast of Holz-Clause's presentation, visit http://webcast2012.utm.edu/Mediasite/Play/53f567e538ce443294927dfc513ba6ea1d
Three more chancellor candidates will hold open forums in Watkins from 2-4 p.m. The next open forum is scheduled for August 30, when Dr. Jerald Woolfolk will visit the university.