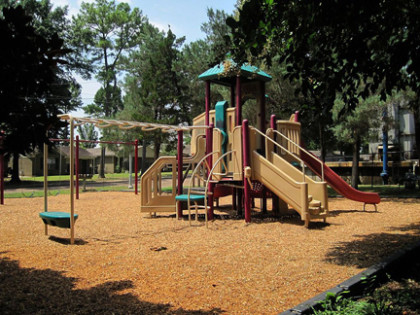 The Conservative and Liberal sides of the aisle share very little in common, and what little we did have in common may seem lost after the last election.
However, I believe that one concept they can agree on is both sides want the world to be a better place. National and state politics aside, there may be more that the private citizen can do than our public officials in terms of reuniting both sides.
The economy of the United States has improved significantly with a current unemployment rate, as of December 2016, of 4.7 percent. Yet some rural areas have not seen such improvement.
Areas such as Lake County with a 10 percent unemployment rate are still struggling from economic turmoil, and places such as Obion County continue to suffer with an unemployment rate of seven percent. Both counties' unemployment rate is higher than the state and national average. Private citizens can step-up the game to improve our situations.
Private citizens can help improve the overall economic situation through the improvement of the city and rural communities. As a citizen in a rural community, I have noticed over my lifetime that very few children and their families have public places to gather. Children also do not have a place to recreate in the summer months, leaving their only physical recreation time to the amount allotted in their school's physical education classes.
My idea is to create a private system to serve as a County Park Service. This system would pair non-profit organizations, predominantly rural churches, with private businesses to create public parks. The idea is novel in its approach and to some may seem to be a "hair-brained idea." However, research is proving that improving the community can bring significant industry.
Both Lake and Obion Counties offer great resources that can attract companies of all sizes. Lake County offers a port (Port of Cates Landing), a $55 million investment adjacent to the Lake County Industrial Complex. A "super-highway" exists connecting it to Tiptonville where six Interstate highways are within a short drive. Obion County offers future I-69, running from Mexico to Canada, railway access via Canadian National Rail and three Industrial Parks with great development opportunities. Yet improvement sometimes seems to be at a standstill and while some industry has relocated to the region, many companies look elsewhere.
This idea should be an economic win for the counties. By partnering local churches and other non-profit organizations with local businesses, it is merely neighbor helping neighbor, friend helping friend and American helping American. Providing rural community parks, merely playgrounds and picnic tables next to growing churches, children have a place to enjoy being a kid, families have a place to come together and businesses and churches are both receiving a great promotional tool, as well as doing a good deed. From an outsider's point of view, this shows a united community with great recreation and community involvement.
This is not the only solution to the problem. Infrastructure improvements such as the completion of Interstate 69 and the expansion of rural broadband access requires the government. This proposal only requires the great people of Tennessee working together to create a better community.
Several years ago, I had the great opportunity to earn the rank of Eagle in the Boy Scouts of America. Around the same time, I graduated high school and starting working on my degree in Secondary Education. Continuing education is a great way to improve our current economic slump in the Northwest Tennessee region. The State of Tennessee offers the Tennessee Promise program as part of Governor Haslam's Drive to 55 initiative. Both programs require community service and the community rural parks program creates a great opportunity for our students to earn scholarships.
Our next generation has almost all the tools needed to succeed, except a strong and vibrant economic community at home. I know we cannot agree on everything, but as Americans and as fellow neighbors, we can work together. Together we can make the difference needed to empower the next generation of northwestern Tennesseans to have a better community to live in.
(Photo Credit/Creative Commons)