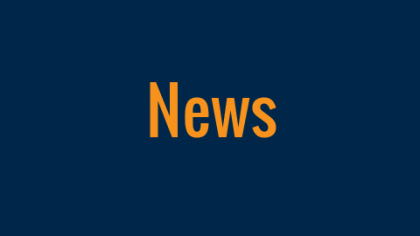 The final open forum for the candidates for the office of UTM chancellor featured Dr. Joseph "Jay" Morgan, former provost and vice president for academic affairs at Murray State University and current vice president/chief administrative officer of the Kentucky Council on Postsecondary Education, set forth his vision for the future of UTM and answered questions regarding his qualifications and plans if selected.
Dr. Morgan began by remarking on his ties to the Martin area. He previously taught at Westview High School, and his parents–along with other members of his family–are UTM alumni.
"I like the rich history and strong foundation here," said Morgan. "[And] my parents and grandparents were a part of it."
Morgan also said that his main reasons for showing interest in the UTM chancellor position included the strength of the University of Tennessee system as a whole, as well as UTM's existing emphasis on student success.
Morgan discussed his plan to improve UTM's stature in the eyes of potential students as well as the academic world at large, focusing on six core concepts. Among these, he spent the most time on student academic success, which he said is the key to improving the campus' status.
"There is no way forward without student academic success," said Morgan.
He also discussed what he called the "three F's": funding, facilities and finances. Morgan said that he believes UTM, as well as the UT system as a whole, should begin research into finding alternative revenue sources. He also discussed the importance of academic success in securing funding, as certain outcome-based funds are tied directly to student performance.
Morgan alluded to the university's current issues with SACS accreditation, emphasizing his experience with the accreditation process. He explained his intent to repair the university's image from the ongoing SACS probation, along with his plan to rebuild UTM's credibility following the clearing of the probation.
The final goal he set during his main presentation involved an increase in enrollment. He hopes to increase enrollment to 7,000 students by fall semester of 2017, and ultimately hopes to reach 8,000 by fall of 2020. This increase would come alongside UTM being branded on its commitment to student success.
"Students want to go where there's success," said Morgan. "People want to go where there's success. And alumni want to give where there's success."
Among the questions asked during the question-and-answer period was whether Morgan, if hired as chancellor, would continue to maintain an active presence on campus, as current interim chancellor Dr. Robert Smith has done. Morgan responded by saying that visibility for the chancellor as well as the entire executive staff, is "paramount."
"It's part of a chancellor's job to be visible and accessible," said Morgan.
Ultimately, Morgan believes that UTM is headed on the right path to success, and that he hopes to continue on that path if chosen for the position.
"I see growth and opportunity here," said Morgan. "I see a pathway where we can succeed. …I really believe that this institution is poised to move forward in a very, very strong way."