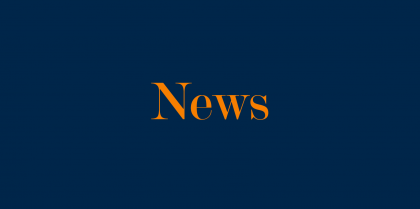 Those interested in careers in business now have access to a national student organization that will help them advance their collegiate resumes.<br /><br />
Future Business Leaders of America is a nonprofit education association with a quarter million students preparing for careers in business and business-related fields. Its high school division has 215,000 members, while the post-secondary division reaches over 11,000 college students, making FBLA the largest business career-related student organization in the world.<br /><br />
"I started a chapter of Future Business Leaders of America, Phi Beta Lambda chapter, last semester with the help of Joe Nelson, because I wanted other students, students at UT Martin, to be able to experience the tremendous experiences that Future Business Leaders of America, Phi Beta Lambda, has to offer," said Ryan Leatherbarrow, founder and president of the Phi Beta Lambda chapter of FBLA.<br /><br />
After serving as vice president of FBLA at Smyrna High School, as well as placing second in Entrepreneurship at the regional and state levels and advancing to national competition in Anaheim, California, Leatherbarrow decided to establish a chapter of FBLA at UTM to ensure that his career with the organization did not have to end.<br /><br />
FBLA's National Awards Program recognizes and rewards excellence in a broad range of business and career-related areas. Through state-based competition at State Leadership Conferences each spring, students compete in events testing their business knowledge and skills. Top state winners are then eligible to compete for honors at the National Leadership Conference each summer.<br /><br />
FBLA Phi Beta Lambda Chapter's mission is to bring business and education together in a positive working relationship through innovative leadership and career development programs.<br /><br />
The organization will hold its first meeting at 12:15 p.m. Sept. 26 in 203 Business Administration.