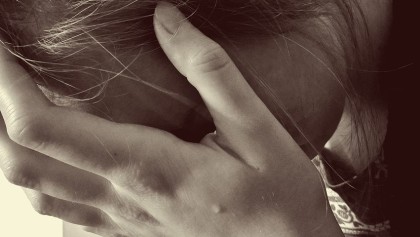 Another day, another fat shamer.
One recent fat shaming offender is Real Time talk show host, Bill Maher. On the Sept. 15 episode of his show, Maher spoke with Project Runway co-host and producer, Tim Gunn, about the connection between behavior and how people dress.
It quickly became a discussion about obesity when Maher asked Gunn where he thought it fit into the equation.  At the time, Gunn had finished filming a season of Project Runway where for the first time, models of sizes from two to 22 were used. His response harkened to the lack of available clothing produced for these women by the fashion industry.
Maher attempted his own answer to those who wonder, as he said, "Why can't you make clothes that make me look good?" by saying, "because you're fat."
He continued to explain his position by saying, "I go where the money is. That tells me what the truth is, and the truth is, people when they're selling clothes sell it on skinny people."
In the episode, Maher also poked fun at Kmart's new plus-sized line of clothing called "Fabulous Sized," saying that you would not call any other disease 'fabulous.' Additionally, he laughingly said, "That's one battle to fight," when Gunn said, "Big is beautiful."
This is Maher's second fat shaming offense. In a late August episode about political bipartisanship, he discussed the "bipartisan pro-fat movement." He also made claims that "pretending everyone is beautiful at any size is not helping them – it's enabling them." He continued to say, "Among the shaming police, the most important message you could ever send an obese person is that your body is perfect just the way it is – prone on a gurney."
These comments were later condemned by the Obesity Action Coalition who spoke about the pressure similar statements can have on overweight people, such as anxiety and depression.
The question is: why does fat shaming still occur? Why have we not learned to accept people as they are, especially on this issue?
This is not a new subject for discussion. Obesity has been a hot-button topic for some time and most of us grew up with related educational topics all through our schooling. We were taught the importance of exercise and a good diet and from a social point of view, maybe saw someone being bullied because of their weight and realized that that is not okay.
However, the advent of social media and other communication technology added to the problem. People have long been free of fear to say what they would not say in public behind a computer screen and it can be vicious.
A study published by the Megan Meier Foundation showed that 59 percent of overweight children have been sent mean texts, emails or instant messages. Another 61 percent indicated that they have gotten embarrassing or mean posts online.
These and other things put these children at risk for low self-esteem, health problems, depression, anxiety and more.
Fat shaming is still an issue, not only because of comments produced by people like Maher but because people laugh at them. His audience had no problem doing this. Even laughing is a form of voicing this perceived sense of superiority.
At the core of it all, is our historical perception of beauty. Magazines, advertisements and entertainment media star impossibly thin women that even Gunn said had an unachievable body type. Regardless, we still see women within this filter, which is just as unhealthy as being overweight.
The bottom line is respect should not be dependent on someone's waistline.
(Photo Credit/pixabay.com)