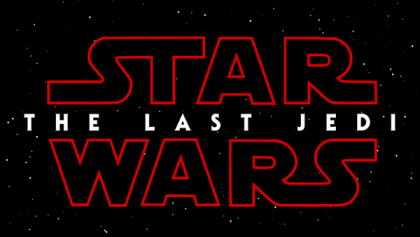 Disney released the trailer for Star Wars: The Last Jedi on Oct. 10 and many fans have speculated on what is to come.
The last movie, Star Wars: The Force Awakens, ended with Rey holding out the lightsaber to Luke Skywalker, only leaving us with more questions than answers.  The main question being, will Luke train Rey?
The trailer has given us fans an insight into that question with Luke watching over Rey as she trains. One point in the trailer showed Rey meditating and splitting the ground and Luke flashing back to when Kylo Ren destroyed the Jedi Temple.  Luke commented, "I've only seen this raw strength once before.  It didn't scare me enough then. It does now."  Luke fears not only Rey's talent but fears that she will turn out like his last student Ben Solo, better known as Kylo Ren.
Kylo Ren is also featured in this trailer and it seems that he is trying to destroy a ship but it then cuts away to Leia, his mother, as if they both can sense each other.  Kylo hesitated to pull the trigger, giving hopes that he might experience character development in this movie.
This trailer also hinted that an unlikely friendship between Kylo Ren and Rey.  Rey said, "I need someone to show me my place in all this," and Kylo reached out his hand in response.  Is this eluding to Rey joining the Sith or is Kylo switching sides once more?
In one more hook, Luke is heard saying, "I only know one truth.  It's time for the Jedi to end." He later said, "This is not going to go the way you think."
There is a lot of hope in this movie with future developments of characters, new editions, the recovery of the character Finn, the use of the Millennium Falcon and much more.
The release date for the movie is Dec. 15, 2017, and tickets are now on sale.
(Photo Credit/WikiMediaCommons)