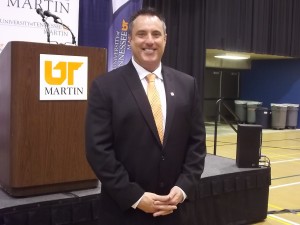 Former UNLV player Deville Smith has decided to transfer to UTM.
Smith only has one year of eligibility remaining and is expected to file a waiver with the NCAA in order to play for the Skyhawks next season.
The 6-foot guard started 32 of 33 games last season and averaged 9.7 points per game. He was also second on the team in assists (2.7) and 3-pointers.
Smith will join first-year head coach Heath Schroyer, former associate head coach at UNLV.
Featured Photo Credit: Ashley Marshall