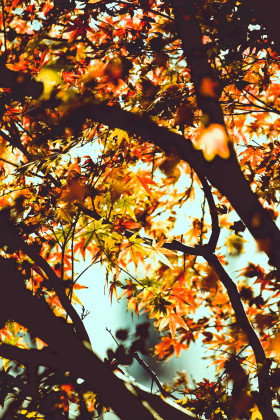 Since yesterday was the first day of autumn, The Pacer wants to wish everyone a happy fall! As the weather grows cooler, leaves start to spiral down and the nights get longer, fall is a season of many events happening not only on campus, but everywhere.
Midterms are coming up and will be here before you know it. Though we're only halfway there, these exams are important towards final grades, so be sure to study!
Along with midterms, homecoming will be here soon! Enjoy the week of special events, Quad City and the home game against Tennessee State University. Homecoming week is October 5-10.
Intramural sports have started up again. If you are interested in playing basketball, soccer, or any other intramural sports, don't be afraid to start up a team with friends, join a housing team, or randomly get on a team.
Football season is in full swing, stands are filled with passionate fans bundled up in blankets with hot chocolate in their hands. Check out the Skyhawk football calendar online or here in The Pacer to see more information on upcoming games.
Fall also brings out the "fashionista" in students. Hoodies, sweatpants, sweaters and especially leggings are resurfacing as stylish, yet comfortable, clothing statements in this chilly weather. Along with that, boots and scarves make the perfect accessories for these clothing items. Embrace the warmth of browns, oranges and yellows into your wardrobe this season.
Bonfires are the place to be when hanging out with friends or even finding that special someone, or maybe they're a fan of haunted houses. Take advantage of the local attractions around the Martin area, such as Talon Falls or Discovery Park.
Unfortunately, while fall is fun, it is also the beginning of flu season. Get your shots, stock up on soup, use hand sanitizer and be healthy and hygienic this season so you won't need to miss class!
On that note, stay studious, stay healthy and have fun, UTM!