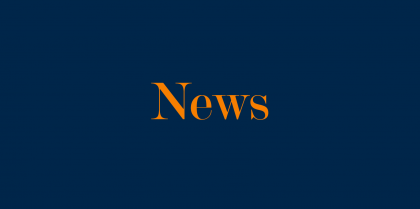 UTM's new Economics Club offers students interested in economics a wealth of information and collaboration with their peers.
The organization was conceived last year by Dr. Darshak Patel, assistant professor of Economics at UTM, along with UTM student Andrew Warner. However, the club was not formally established until this year.
President J.D. Leavell described the club's versatility by saying, "There's a ton of opportunities with economics because it covers literally everything."
"[We're] hoping for a wide variety of people [to join the club] because economics is something that literally every major has to deal with," Leavell said.
Although the organization was not represented at the student organization fair in the Elam Center at the beginning of the semester, Patel and Leavell have set up an OrgSync account for the club. Currently, about 30 students have joined the organization.
Information about meetings and other club activities will be listed on the club's OrgSync page. The inaugural meeting is planned to occur within the next two weeks, and topics up for discussion at the meeting can be found on the group's OrgSync page.
In addition to his desire for the club to be "fun and inviting," Leavell also said that the club is intended primarily as a place for people to feel accepted and to feel as if they are a part of something, even for those who are not interested in studying economics.
The organization aspires to eventually attend economics seminars, as well as potentially visit the Memphis branch of the Federal Reserve Bank of St. Louis, provided club funding increases in the coming years.
Leavell and Patel are open to ideas and suggestions from members.
"I might be spearheading this [club], but I'm sure not going to make it my club and say this is what we are doing," Leavell said. "I'd rather see what everyone else wants to do, and sort of build a club around the people in it."
For more information regarding Economics Club, please visit the group's OrgSync page at: https://orgsync.com/join/91826/economics-club