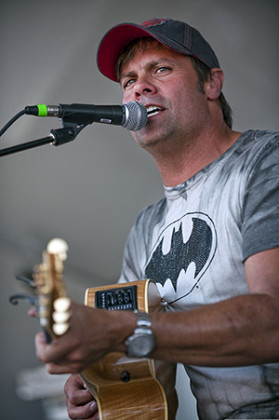 Troy Gentry of the famous Montgomery Gentry, died tragically in a helicopter crash in Medford, New Jersey, Sept. 8, at approximately 1 p.m.
The duo were set to perform at a concert Friday night at the Flying W Airport and Resort in Medford, New Jersey, which has now been canceled. While Eddie Montgomery was not aboard the helicopter, both Gentry and the pilot were killed. Gentry was rushed to the Virtua Hospital but died from injuries sustained during the crash. While the details of the wreck are currently unknown, the Federal Aviation Administration announced that the Schweitzer 269 crashed in a wooded area and an investigation into the crash would begin soon.
Gentry was 50 years old and is survived by his wife Angie and two daughters Taylor and Kaylee. The family thanked everyone for their kind words and prayers in a statement shared on social media. "Troy Gentry's family wishes to acknowledge all of the kind thoughts and prayers, and asks for privacy at this time."
Gentry was born on April 5, 1967 in Lexington, Kentucky where he met Eddie Montgomery in 1990, although playing in different bands at the time. Together they formed the hit country duo Montgomery Gentry in 1999. Their start in a bar turned into fame as their hits "Something to Be Proud of", "My Town", "Gone", "Daddy Won't Sell the Farm", "Hell Yeah" and many more epitomized the ideals of country music and small town living. They held 20 Top 20 singles on the country Billboard chart in their 18 year career. Five of their songs even made it to No.1.
Their first single, "Hillbilly Shoes" from their debut album, "Tattoos & Scars," topped the Hot Country Songs Billboard charts in 1999. Since they began, the duo has sold over six million albums throughout the U.S. and 6.4 million song downloads. In 2009, Montgomery Gentry was inducted into the Grand Ole Opry.
Country music stars and fans alike have stormed all social media platforms grieving the loss of Gentry, sharing favorite memories and prayers for his family.
Singer Troy Gentry of country duo Montgomery Gentry, performs in 2010 at an Air Force base in Nevada (Photo Credit/WikimediaCommons/Michael R. Holzworth).