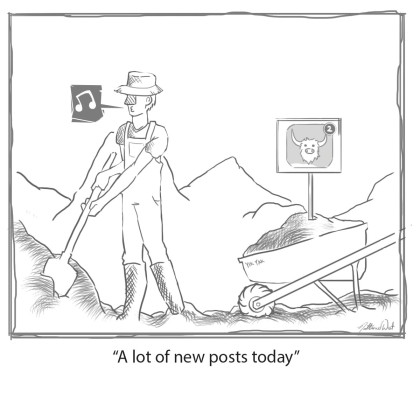 The new social media app called Yik Yak is causing several frustrations on the UTM campus. Yik Yak allows anyone in a 10 mile radius of campus to post anonymously about students, professors, greek organizations, or whatever they chose. Since all of the post are anonymous what gets posted is often very cruel. This app just makes cyber bullying easy.
Yik Yak also has a feature that allows the comments "Yaks" to be liked, which would bring the comment to the "Hot List," or if the yak gets negative votes it gets deleted. This app is similar to twitter in the way that you can't post more than 200 characters and you can scroll through the news feed and like or comment on the posts.
UTM Senior Ag Communications Major Lauren Bennett says, "I think Yik Yak harms our college community as a whole. What was made to be a friendly anonymous app has become a vicious way for people to emotionally hurt men and women at UTM. Whether it's talking badly about organizations or individual people, it's an app that should be deleted not only off our phones, but the app itself should be removed from the app market.
Most of the comments on the University of Tennessee at Martin's Yik Yak are just random posts such as "what's going on tonight?" or "what time does the library close?"
However, some of the posts get ugly. Posts like "this girl is a slut" or "he has an STD." If you have ever used the app you know how some of the posts can get. There is no way of knowing whether these comments are true, but the damages they bring to students can haunt them forever.
UTM Senior Animal Science Major, Katie Chadwick says, "I never use the app. I think it's stupid, and nothing but drama."
Many students would agree with this statement. However, UTM students continue to keep the app out of curiosity to see what people post. This is why Yik Yak currently has so many users.
Graphic credit: Nathaniel West