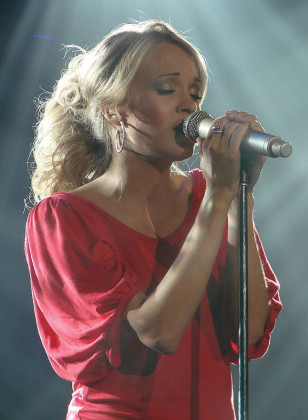 Superstar country artist Carrie Underwood was sued over the song "Something in the Water."
According to The Tennessean, Underwood was sued in federal court last week by two Canadian songwriters. The songwriters, Ron McNeill and Georgia Lyons, claimed that their song of the same name was pitched to Mark Bright, Underwood's producer, back in 2014. The accusers, McNeil and Lyons, claimed to have never heard back from Bright, and Underwood recorded the song a year later.
The list of defendants on trial included Bright, Underwood, co-writers Chris DeStefano and Brett James (and their respective publishing companies) along with Sony Music Nashville. Also according to The Tennessean, McNeil and Lyons argued "that that the two versions of 'Something in the Water' are the same and that Underwood's version is a ripoff."
McNeil and Lyons are quoted saying, "The hook on the infringing work…is structurally and lyrically identical…to plaintiff's composition of the same title." A spokeswoman for Underwood assured the fans that the song "Something in the Water" was written by James, DeStefano, and Underwood. According to the spokeswoman, the song is deeply personal regarding Underwood's faith, and that neither Underwood nor any of the co-writers ever heard the plaintiff's song.
Underwood recently won a Grammy Award for "best country song performance" for the song.
This is not the first time Underwood has battled copyright infringement claims. Per The Tennessean, Underwood and Brad Paisley were hit with a lawsuit in late 2016, which was later dismissed over their duet "Remind Me."
The lawsuit over "Something in the Water" is still underway, and there are no definitive answer as to if Underwood, Bright, James, and DeStefano are guilty of copyright infringement.
(Carrie Underwood| Photo Credit/Wikimedia)