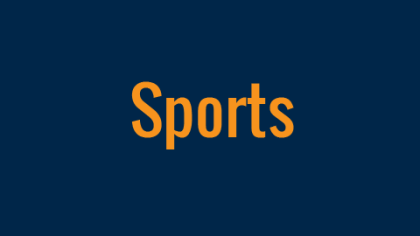 The UTM women's basketball team picked up a big Ohio Valley Conference win over the Austin Peay Governors 75-51.
With the win, the Skyhawks (15-7, 8-1 OVC) improve their winning streak to eight straight heading into their big matchup Saturday against SIUE.
"When you've got seven scholarship players, every win is going to be huge," said UTM head coach Kevin McMillan.  "We're going to take every one we can get."
The Skyhawks had one of their better offensive showings in the first quarter, where they outscored Austin Peay 34-7.  UTM scored 26 unanswered points to close out the first quarter and shot a remarkable 10-12 (83 percent) from 3-point range.
The second quarter was not nearly as high scoring as the first was for the Skyhawks, but they managed to hold Austin Peay to 18 points in the quarter and led at the halftime break 46-25.
UTM's offensive performance was halted by the improved Governor defense in the second half.  Austin Peay held the Skyhawks to 16 points in the third quarter and 13 points in the fourth quarter.  Unfortunately for the Governors, they were not able to convert on the offensive end of the court, scoring 11 points in the third quarter and 15 points in the fourth quarter.
Haley Howard was the leading scorer for Skyhawks, tallying 25 points.  She was followed by Jessy Ward, who scored 19 points and three steals.  Austin Peay was led by Tiasha Gray, who had 20 points, eight rebounds and four steals.
Overall, the Skyhawks shot 44 percent (24-54), 48 percent from 3-point range (17-35) and 90 percent from the free throw line (10-11).  Austin Peay shot 38 percent overall (22-57), 35 percent from 3-point range (6-17) and shot 1-2 from the free throw line.  Austin Peay out rebounded UTM 37-29, but were plagued by their 19 turnovers. UTM committed 13 turnovers.
"I'm proud for what our kids came out and did for the first quarter, not very happy with the other three [quarters], but with seven [scholarship players] out here we're going to take every [win] we can get," said McMillan.
The Skyhawk's next game will be Saturday, Feb. 6, on the road against the current first place team in the OVC, SIU Edwardsville.  Tipoff between the Skyhawks and the Cougars is scheduled for 2 p.m.