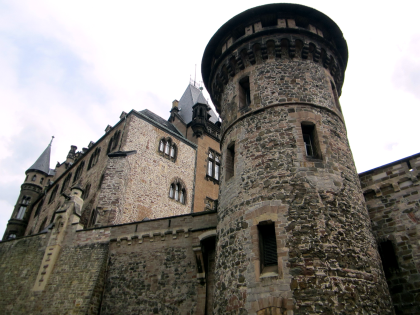 Every student at UTM, regardless of their major, must take at least one foreign language class. Those of you who have already taken one will be familiar with the professor trying to sell you on a trip to another country.
It sounds scary; you don't know the language or the culture. You may not have even been outside of the United States before.
It can also be expensive. Dr. Charles Hammond, Associate Professor of German at UTM, said that this is the most common reason he hears from students who don't go on a travel study trip.
"That is why I began a homestay program in 2004, which easily cuts the cost of the travel study by more than 50%. Since that time, the Japan and France travel study programs have followed suit," said Dr. Hammond. "I am routinely able to help students go to Germany, stay with a host family, all expenses paid for around $1000 after the student receives funding from the SGA and other sources."
There are also payment plans that could help some students.
I attended the travel study trip to Germany this past May. I am a German minor, but I am far from fluent, so I was very nervous about going. I can read German fairly well, but I hadn't heard very many native speakers, so I didn't know if I could understand what anyone was saying.
When I arrived, however, my fears were unfounded. I was more comfortable than I thought I would be, and my listening comprehension was better than I thought it was. Even the first-semester German students on the trip had little trouble communicating with the natives.
Dr. Hammond said, "By living in a host family, students can improve their foreign language skills in a total-immersion setting." He's right. My German had improved in just the 10 days I spent abroad.
I was able to see so many amazing things while I was there. I visited an actual castle at the top of a mountain overlooking a small town. I saw a church that was built in 1497 (that's twice as old as the United States!). I've been to tiny villages that look like something out of a fairy tale.
It was all real, legitimate stuff that we Americans can so easily dismiss as stereotypes. Germans really do love sausage and all kinds of meats. They are incredibly efficient and punctual. The Autobahn is really, really fast. It's all true, and it's all worth seeing.
Dr. Hammond said, "Spending even a short time abroad also makes you a better citizen in every sense of the word.  [You become] A better American citizen because you begin to understand how we are perceived as a people. And [you are] a better citizen of the world, because you begin to realize that others who may speak a different language or follow different customs are nonetheless our brothers and sisters!"