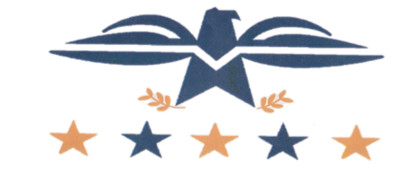 UTM received additional funding and program support to serve veterans and service members to help them earn post-secondary degrees.
The university was named the fastest recipient of the Veterans Reconnect Grant, just after three weeks of starting the application process, making the campus more veteran friendly. With the help of the Tennessee Strong Act, more veterans are enrolling at UTM and its five satellite campuses.
While there are around 400 student veterans and service members at UTM currently, only a handful are taking advantage of the benefits awarded to them by the university and state. However, the Veterans Reconnect Grant is working to change that.
A total of $168,877 was awarded to the university to create an outreach program for veterans. A Veterans Service Coordinator, Johnny Dyer, Army, and a UTM alumnus, was hired to consult veterans interested or enrolled at UTM.
As a founder of UTM's Skyhawk Veterans Association (SVA), Dyer believes that with a little more streamlining of the veteran's department, within the next five years between 800 to 1,000 veterans will enroll at UTM.
The number of veterans on campus has tripled in just one semester due to UTM being selected as one of the top schools by Military Advanced Education. During the 2017 spring semester, only 128 veterans were enrolled, however, almost 400 veterans are currently enrolled at UTM for the 2017 fall semester.
The Tennessee Strong (Support, Training and Renewing Opportunity for National Guard) Act, which will go into effect Oct. 1, provides tuition funding for eligible National Guard members to earn a bachelor's degree. The SVA along with ROTC have made 33 trips to Tennessee's many National Guard units to give educational presentations on the benefits and education they could receive at UTM.
Dyer, as well as Marcus Van Cleave, the Veterans Education Coordinator of West Tennessee and senior political science major from Dresden, are working to bring more awareness to veterans of their rights to higher education and hope more veterans will take advantage of the services provided at UTM.
"A lot of veterans don't ask for help until they get into a situation where they have to have help and it might be too late," Dyer said. "The help is here for them right at the beginning and they need to take advantage of it."
The grant helps veterans turn military experience into course credits, shorten classroom time and create an easier transition into civilian lifestyle.
Many services offered for veterans include the SVA, support for disabled veterans whether physically or mentally, financial aid and a furnished veterans lounge in room 232 in the Boling University Center where the SVA meets. For more information, contact Dyer at (731) 881-1689.