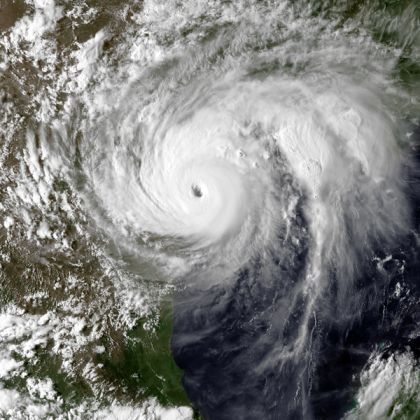 Hurricane Harvey marks a unique situation for the 2017 Atlantic Hurricane Season.
The National Hurricane Center started issuing advisories for what was then called Potential Tropical Cyclone Nine on Aug. 17. Later that day it was officially named Tropical Storm Harvey.
This first run of Harvey initially started near the Lesser Antilles. Harvey's first run was short lived as it encountered high amounts of shear, which is not a good sign for tropical systems. Shear is defined a difference in wind speed and/or direction with height and high amounts of shear will allow the energy of the hurricane to be over a larger area. If the energy associated with the hurricane can remain near the center, the stronger the storm will be. If it is the opposite scenario, the storm will not last long.
The remnants of Harvey made its way through the Yucatan and treaded northward to the Gulf of Mexico. As it made its way through the Yucatan, the amount of friction increased so Harvey did not regenerate over land. In the Gulf of Mexico, it encountered low amounts of shear and warm sea surface temperatures. This aided in Harvey's rapid intensification from its second outing as a Tropical Storm to a Category 4 Hurricane in the span of 17 hours.
Harvey was essentially stationary for some time due to it being in between two high pressure centers. As the high pressure centers collapsed, it slowly allowed for Harvey to move across southeastern Texas. Because of this slow movement and part of the circulation still being over the Gulf of Mexico, it brought significant amounts of rain. This even broke the contiguous United States tropical cyclone rainfall record with a recording of 52 inches of rain in Cedar Bayou, Texas.
The damage from this storm is beyond heartbreaking. Here at UTM, the men's basketball team has started taking monetary donations to aid Hurricane Harvey victims.
A photo of Hurricane Harvey shows the storm at its greatest intensity before reaching Texas (Photo Credit/wikimediacommons).