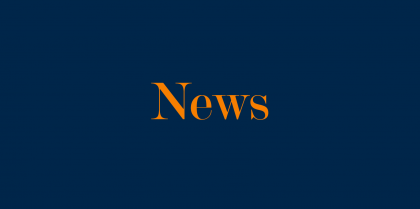 Alpha Delta Pi hosted its annual Lionshare Week from Monday, November 10 to Friday, November 15.
The event benefited the Ronald McDonald House, an independent nonprofit organization dedicated to creating, finding and supporting programs that directly improve the health and wellbeing of children.
The Ronald McDonald House is a home for families to reside in with their hospitalized children who are receiving treatment. The Pop Tab Collection Program established by the organization allows individuals and businesses to collect the tabs from the tops of aluminum cans and donate them to their local Ronald McDonald House Chapter or Ronald McDonald House. The money collected from recycling the tabs is used to offset operational expenses as well as to sponsor or support programs.
"I enjoy being philanthropy chair and love being able to support the Ronald McDonald House," said Cassie Hood, philanthropy chair of ADPi.
Alpha Delta Pi began their week with an event known as "Penny Wars," in which every sorority and fraternity could participate.
Penny Wars consisted of each sorority and fraternity donating pennies and can tabs. Each organization had a specific bucket for the entire week to place their donations. Silver coins would be subtracted from the overall amount. The winner at the end of the week received $100 donated to his or her organization's philanthropy.
On Wednesday, the sorority hosted their annual Pie Sale. With a total of 120 members making two pies each and being sold a $5 a pie, there were 240 pies at the sale. Pie flavors ranged from the simplest cherry or pecan pie to the more intricate such as an Oreo Cheesecake cherry pie. The organization sold the pies from 11 a.m.-4 p.m. and made approximately $1200 from the pie sale alone. The organization also held their annual chili cook off on Friday. Door prizes were distributed at the cook-off for those who purchased a $5 chili cook-off ticket.
Although official numbers from the fundraisers were not received until Sunday, ADPi expected to have exceeded last year's totals.