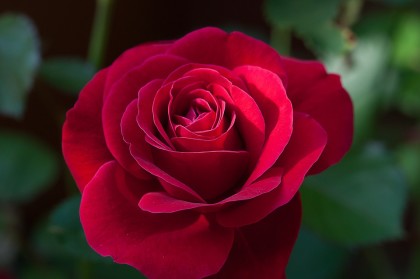 Season 21 of The Bachelor ended Monday night when Nick Viall handed out the final rose and proposed to contestant Vanessa Grimaldi. She accepted his proposal, and the two rode off into the proverbial sunset together.
That is, at least, what the production team of the ABC show want us to think. Yet after 21 seasons of The Bachelor and 12 of The Bachelorette filled with scandals and drama, publicity stunts, interesting characters and sickening PDA, we as an audience know better.
However, that does not keep us from tuning in. According to The Huffington Post, the show averaged 8 million viewers per episode in 2015, and variety.com noted that the show ranked fourth among broadcast series with advertisers seeking to reach adults age 18 to 49 with income of $100,000 or more in 2016. The grand question here is, "Why?"
From a realistic standpoint, many things seem fundamentally wrong with the shows, starting with the math. The normal time frame for filming for the shows has varied over the years, but largely falls between six to nine months. Since it is self branded as an avenue to true love and marriage, this means that the person in question has six to nine months to decide if they want to spend the rest of their life with one of the many contestants.
This also means that other parts of the process are sped up, including meeting one another's parents.  This usually comes down to the last three to four remaining candidates.
All in all, it is no wonder that only a few couples that meet on the show actually stay together. Only seven couples that married through the show are still husband and wife, and only four other couples are still together, though not married.
The shows can also be perceived poorly on ethical grounds. In both settings, a large group of either men or women live under one roof and all vie for the attention of one member of the opposite sex. This partner sharing is objectifying to both the men and women involved, and can be very inappropriate.
These details aside, there can be no denying that The Bachelor and The Bachelorette make "good" TV. They have the making of a good reality TV show and can be just as addicting as that junk food that we eat even though we know it's bad for us.  You have your large personalities like Corinne Olympios, a 24 year old business owner from Miami, Florida, who was known for having a nanny and an obsession with cheese pasta from season 21 of The Bachelor and Ashley Salter from season 19, who would wander around interrupting interviews and, in one instance, mistook a pomegranate for an onion. You also get plenty of drama and scandals. Wes Hayden appeared on season five of The Bachelorette and was sent packing when he let it slip that he had a girlfriend back home. Wes was also accused of coming on the show to promote his music.
In spite of it all, the shows have stayed popular and have had several spin-off shows. These include Bachelor in Paradise, Bachelor in Paradise: After Paradise and Bachelor Pad.
Whether the establishment's success can be attributed to our attraction to "good" TV or to a fairy tale phenomenon, it is hard not to roll your eyes at a present day mention of the dating game show.
Photo Credit| creativecommons.com